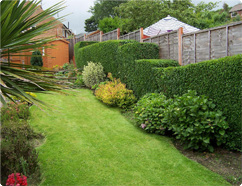 Our gardening services is here to help you free up more of your valuable weekends so you can spend quality time with your family. Due to the fast pace of London life, not many people have the time or inclination to spend their valuable weekends toiling away in their gardens. Which is where our gardening services come into the picture. We have the expertise and knowledge to quickly tidy up and maintain your garden, so you and the whole family can enjoy it. We are fully qualified arborists, and have every tool and lawnmower to suit any kind of garden. We are available 7 days a week, and our charges are surprisingly competitive.
Prices
Hedge & Bush Trimming

£60/h£

45/h

Lawn Mowing & Weeding

£60/h£

45/h

Tree Trimming

£60/h£

45/h

Cutting Large Bush

£60/h£

45/h
My wife and I choose these gardeners every time because they leave our garden perfect and make us happy. – Jackson
Lawn Mowing SE2, Abbey Wood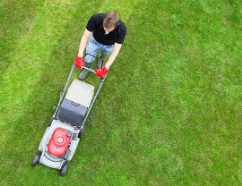 When was the last time you had your lawn mowed professionally? Well, maybe it's time to give it a try and see how quickly your lawn will acquire the best look it has ever had. We are a reliable company, which has been offering high-quality lawn mowing services for many years. We are situated in Abbey Wood, SE2 and have a number of customers, who use our help and recommend our work. Our team of specialists can easily make your lawn look better than ever and thus give you the chance to enjoy it without spending time on maintaining it.
Top Gardening Services:
Lawn Mowing
Hedge Trimming
Removing Weeds
Tree Trimming
Landscaping
Professional Gardeners
Affordable Prices
Hedge Trimming Abbey Wood, SE2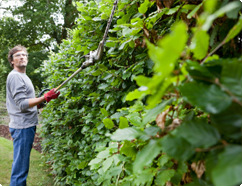 Hedge trimming is not as easy as it looks, ensuring a hedge is uniformly straight takes years of practice and a trained eye. When a hedge is properly cared for it shows its appreciation by looking green and lush, however, a hedge which is incorrectly maintained will be patchy and could even have bald spots, in in some severe cases wither and die. Which is why you should call us for an evaluation before hacking away at it. Before we take on any London hedge trimming job, we first need to inspect the bush in question. Sometimes it is necessary to first build up the health of the bush before trimming it. This could mean cutting away any dead limbs or laying down a quality fertilizer.
Gardeners in Abbey Wood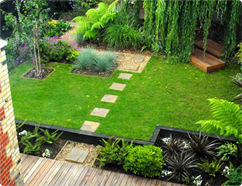 Gardening is a vital part of house care, when a garden is left to grow unchecked, it can become a potential hazard, more so if you have mature trees. This is why our gardening services always recommend London homeowners have a twice yearly check up, to ensure their trees are safe and do not possess the potential to damage a property. Due to the ever changing weather in England, thunderstorms are a constant worry. Our gardening services experts are on hand to ensure property owners need not worry about their gardens. So if you want a stress free garden, then pick up the phone today and speak to one of our customer advisor's.