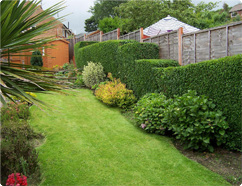 When looking for a professional gardening services in the London area, make sure to obtain current working references from the gardening services in question. Ask them if you can visit some of the gardens they have or are working on. This will give you first hand knowledge of what the gardening services is capable of. Or should you be reading this blog, your search is over. Our gardeners have years of experience under their belts. We also have a wide range of gardening equipment necessary to deal with any sized garden. So pick up the phone today and use the number provided to speak to one of our advisor's.
Prices
Hedge & Bush Trimming

£60/h£

45/h

Lawn Mowing & Weeding

£60/h£

45/h

Tree Trimming

£60/h£

45/h

Cutting Large Bush

£60/h£

45/h
Your gardeners are so skillful and experienced and they turn our garden into a real oasis every time. Thank you. – Mia
Lawn Mowing NW7, Arkley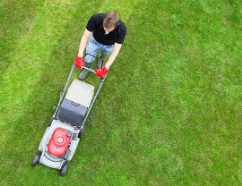 Are you not a fan of mowing and you often neglect your lawn? There is an easy solution – call us and order our professional lawn mowing services. We are an experienced company, which has been offering high-quality services for many years. Our company is known as one of the most reliable agencies on the market and has a great reputation. We are located in Arkley, NW7 and cover the whole area, where we have a huge number of clients. Our team of excellent and skilful specialists can provide your lawn with perfect care and freshen it up more quickly than imagined.
Top Gardening Services:
Lawn Mowing
Hedge Trimming
Removing Weeds
Tree Trimming
Landscaping
Professional Gardeners
Affordable Prices
Hedge Trimming Arkley, NW7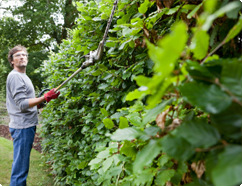 Does hedge trimming sound way too complicated to you? Then allow us to do it for you and provide you with excellent hedge trimming services. We are an experienced company, which has been professionally involved in the gardening business in London. We are situated in Arkley, NW7, where we have many customers and have been dealing for years. With our team of well-trained and skilful gardeners, it is easy to guarantee amazing results and fast completion with every task. Hedge trimming is their specialty and they can cope with the work with ease, showing ideal results. Call us now for more information.
Gardeners in Arkley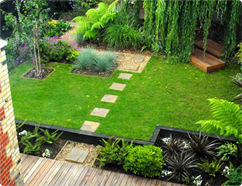 Even though London houses some of the most beautiful gardens in the world, most homeowners neglect theirs. This is mostly due to their busy lifestyles or family commitments. Which is why they contact our professional gardening services. We have years of experience when dealing with gardens and lawns. And can coax any garden back to life. We know what fertilizers to use, and when to use them. We even have tree experts that will bring most diseased trees back to life. We have all the tools and equipment to ensure your gardens is brought back to being lush, green and a beauty to behold. So pick up the phone today and speak to one of our gardening services experts for an appointment.