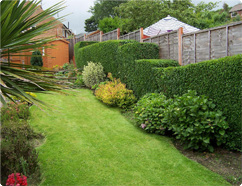 What do you plan for your weekend? Maybe prune the trees or mow the lawn? Or maybe you will prefer it if somebody did this for you? If we are right, you should contact us and we will ensure for you the best gardeners in Balham, SW12, who take care of hundreds of houses in London by providing them with high quality gardening service. This way you can sit still on a bench in your garden and enjoy the sunny weekend while our employees are taking care of trees and hedges around you.
Prices
Hedge & Bush Trimming

£60/h£

45/h

Lawn Mowing & Weeding

£60/h£

45/h

Tree Trimming

£60/h£

45/h

Cutting Large Bush

£60/h£

45/h
You really fulfilled the promised top-quality gardening and everyone at my home is thrilled and happy. – Antoinette
Lawn Mowing SW12, Balham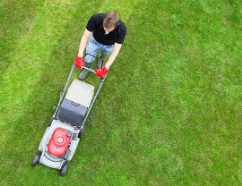 Do you like to spend you weekend morning with your husband, enjoying a nice chat or just his company? Or you prefer watching him push back and forth back and forth the lawn mower the whole morning, because, well, the lawn needs its mowing? You do not have to choose anymore. You can just call us on the telephones given and you will receive information about our price list, our service in general and the exact address in Balham, SW12, London where you can come and pay for your regular lawn mowing
Top Gardening Services:
Lawn Mowing
Hedge Trimming
Removing Weeds
Tree Trimming
Landscaping
Professional Gardeners
Affordable Prices
Hedge Trimming Balham, SW12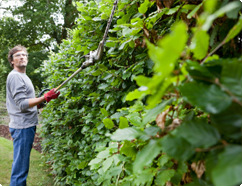 Hedges need to be trimmed at least a few times a year and the best way to do it is to use professional hedge trimming services. Our company has been offering this type of service for many years and has worked hard to satisfy a huge number of clients in the area of Balham, SW12. We are experienced, motivated, attentive and we have an eye to details. We can carry out the task with ease and very quickly, achieving excellent results. Our company works with the best team of well-trained gardeners, who can guarantee ideal performance. Call us now.
Gardeners in Balham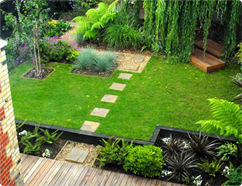 Should you be a London property owner and looking for professional gardening services, never base you decision solely on price, as the saying goes, "you get what you pay for"! Anyone can push a lawnmower around, but having the knowledge and experience to ensure a garden stay health takes skill. The most common problem we get with our gardening services, are lawns which are patchy, brown or thin. So unless you know what to look for, or can perform soil testing, this problem with continue. All our staff are highly trained in spotting the numerous diseases which afflict the flora and fauna in most gardens.