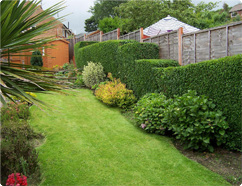 You want to be able to fully rely on a team to perform quality care of your garden but you are still wondering which one to hire? We can help you make your choice by offering you the most reliable gardening services in London as a whole. You can immediately become aware of that if you just contact our team and book us for the ideal care of your garden. Our team is made up of gardeners who have extensive experience and real motivation to achieve top results. They can be booked not only in Bellingham, SE6 but next to it.
Prices
Hedge & Bush Trimming

£60/h£

45/h

Lawn Mowing & Weeding

£60/h£

45/h

Tree Trimming

£60/h£

45/h

Cutting Large Bush

£60/h£

45/h
I loved the gardening service provided by your company and I can say my garden has never looked that good so far. – Melissa
Lawn Mowing SE6, Bellingham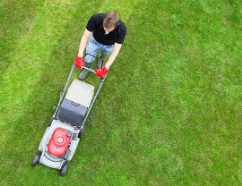 Are you not the biggest fan of mowing and you would rather spend your free time on something you enjoy doing more? Then call us and let our specialists to take care of your lawn for you. We are a professional company in Bellingham, SE6, which has been offering high-quality lawn mowing services for many years. We are motivated and devoted and have always done our best to provide our customers with amazing services at competitive prices. We have proven multiple times that high quality doesn't have to be hard to afford. Therefore our prices are low and our work – ideal.
Top Gardening Services:
Lawn Mowing
Hedge Trimming
Removing Weeds
Tree Trimming
Landscaping
Professional Gardeners
Affordable Prices
Hedge Trimming Bellingham, SE6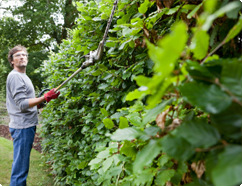 To ensure you maintain lush and green hedges, hedge trimming is best done in the spring and summer months. Depending upon how big your hedges are will depend what kind of tools are to be used. On smaller less dense hedges, trimming can be accomplished with the help of a hand held hedge trimmer, also referred to as shears, however, for bigger jobs, electrical hedge trimmers are the best way to go. So if you live in London and are looking for a quality fully insured hedge trimming service, then pick up the phone today and speak to one of our customer advisor's.
Gardeners in Bellingham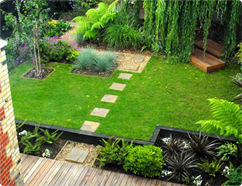 Should you opt to use our London based professional gardening services, your are guaranteed exceptional gardening services, at extremely affordable prices. We have all our own tools and equipment, so homeowners need not worry about supplying them. We also have a vast knowledge on flora and fauna, which means we can maintain the health of your plants, trees, and lawns, thus ensuring you have a lush and green garden to enjoy. We can supply current references on request are a insured. We offer a wide range of services, from simple lawn mowing, to more in-depth gardening services. So if you want the garden of your dreams, then pick up the phone today to speak to one of our customer advisor's.