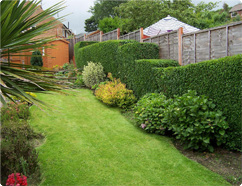 Do you feel overwheled by the work at the office- not feeling able to do anything when you get home, you cannot even find the time and the power to take care of the once beautiful garden you have? If this has happened to you- it is time to turn to us and our offers for garden services. You call us and we do all the hedge trimming and lawn mowing you need- and all you will be doing after getting home is jus relaxing in your garden. You will find our offices in Belsize Park, NW3,London. But if you find it easier for you- you can contact us through the telephone numbers provided.
Prices
Hedge & Bush Trimming

£60/h£

45/h

Lawn Mowing & Weeding

£60/h£

45/h

Tree Trimming

£60/h£

45/h

Cutting Large Bush

£60/h£

45/h
Everything in my garden including the hedge and the lawn looks so elegant and professionally maintained thanks to you. – Linda
Lawn Mowing NW3, Belsize Park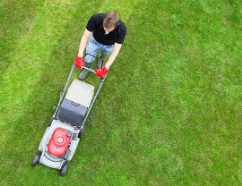 Does your lawn keep on looking unsatisfactory no matter how much effort you put on maintaining it? Proper maintenance is very important for the life of a lawn. Allow us to take professional care of it and thus give you the opportunity to enjoy a lovely lawn without spending effort on it. We are a reliable company situated in Belsize Park, NW3. For many years we have been doing our best to provide our customers with the highest quality and the most affordable services on the market. Our effort has paid off as now we have hundreds of clients, who recommend our work.
Top Gardening Services:
Lawn Mowing
Hedge Trimming
Removing Weeds
Tree Trimming
Landscaping
Professional Gardeners
Affordable Prices
Hedge Trimming Belsize Park, NW3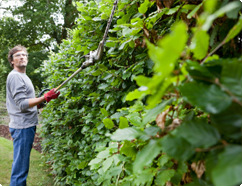 When we perform hedge trimming we only use the best equipment to ensure a quality job is done. All our team are fully qualified in the usage of this equipment, and are also insured. Depending upon what our London client calls for, we can do both formal and informal hedge trimming. Also, most homeowners do not know this, but hedge trimming can only successfully be done in the spring or summer months, and depending on the hedges growth rate, trimming needs to be approximately 3 times a year. So if you are looking for a superior hedge trimming service, pick up the phone now and make an appointment with one of our technicians.
Gardeners in Belsize Park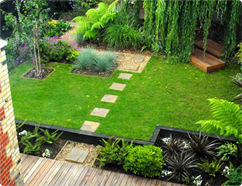 Have you tried to make something out of your hedges and trees on your own? Then you probably already know how hard this work actually is. That is why our Belsize Park, NW3 based company proposes to your attention our professional gardening services that include hedge trimming, tree prunning and lawn mowing and many more. You will be able to enjoy your morning coffee in the garden and feast your eyes on the beauty of your own garden.
You can see the work of our gardeners all around London, and the millions of satisfied clients will tell you that we are the best in this area. Do not hesitate to place and order, you will not regret it.