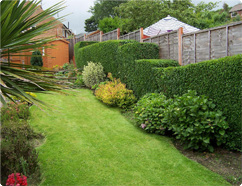 Are you a London resident thinking or buying or selling a property? Do you need the help of a professional gardening services to spruce up the gardens? Then your search is over, we are the gardening services for you. We offer highly competitive rates, and are fully insured. We have all the modern equipment and tools to ensure your gardens provide curb appeal. Over the years we have gained a vast amount of knowledge on soil, fertilizers and plant life. We know when it is a good time to mow a lawn, install fertilizers etc. So if this sounds good to you, then simply pick up the phone today, and speak to one of our customer representatives.
Prices
Hedge & Bush Trimming

£60/h£

45/h

Lawn Mowing & Weeding

£60/h£

45/h

Tree Trimming

£60/h£

45/h

Cutting Large Bush

£60/h£

45/h
I owe your team so much because you made my garden look incredible as I never thought it could look. – Clarissa
Lawn Mowing SE5, Camberwell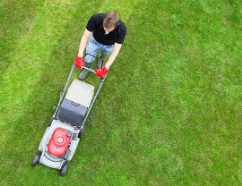 Does your lawn keep on looking unsatisfactory no matter how much effort you put on maintaining it? Proper maintenance is very important for the life of a lawn. Allow us to take professional care of it and thus give you the opportunity to enjoy a lovely lawn without spending effort on it. We are a reliable company situated in Camberwell, SE5. For many years we have been doing our best to provide our customers with the highest quality and the most affordable services on the market. Our effort has paid off as now we have hundreds of clients, who recommend our work.
Top Gardening Services:
Lawn Mowing
Hedge Trimming
Removing Weeds
Tree Trimming
Landscaping
Professional Gardeners
Affordable Prices
Hedge Trimming Camberwell, SE5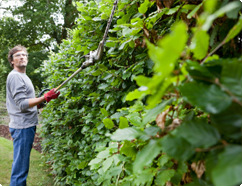 Hedge trimming can be a real challenge, especially if you don't have the necessary skills to carry out the work properly. For optimal results in your garden or back yard, call us and order our professional hedge trimming services. We are the most experienced and reliable company on the market in Camberwell, SE5, which has been dealing within the gardening industry for a very long time. Our devotion and hard work have given us the chance to become the most respected provider of gardening services with a big number of customers, who rely on us. Order our hedge trimming services any time, including on holidays.
Gardeners in Camberwell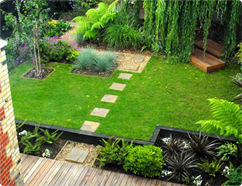 Are you a London resident looking for an expert gardening services to maintain your lawns? Then you have come to the right place. Our gardening services employs professional gardeners to ensure your gardens are kept clean, tidy and weed free. We will also make sure your lawns are kept lush and healthy. We have many years of knowledge on a variety of plants and bushes, and know how to keep them looking healthy. All our equipment is state of the art, and we even have specialized mulching lawn mowers to ensure your soil is kept rich with nutrients and natural fertilizers.