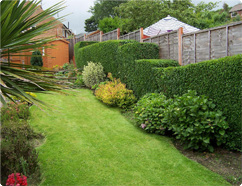 If you have not managed to make your neighbour envious till now maybe you should call our company. We are the best provider of professional gardening services on the territory of Clapham, SW4, and in London by and large. Our gardeners will help you with the hedge trimming and tree pruning and will make your garden perfectly looking, nice and cozy so that your neighbours will ask you how you managed to do that. In one thing we are entirely sure- you will regret your decision to call us and place an order.
Prices
Hedge & Bush Trimming

£60/h£

45/h

Lawn Mowing & Weeding

£60/h£

45/h

Tree Trimming

£60/h£

45/h

Cutting Large Bush

£60/h£

45/h
The garden in my property became wonderful thanks to your professionalism so thank you once more for that. – Anne
Lawn Mowing SW4, Clapham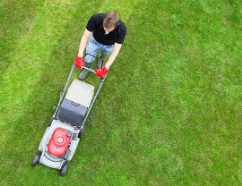 Are you not the biggest fan of mowing and you would rather spend your free time on something you enjoy doing more? Then call us and let our specialists to take care of your lawn for you. We are a professional company in Clapham, SW4, which has been offering high-quality lawn mowing services for many years. We are motivated and devoted and have always done our best to provide our customers with amazing services at competitive prices. We have proven multiple times that high quality doesn't have to be hard to afford. Therefore our prices are low and our work – ideal.
Top Gardening Services:
Lawn Mowing
Hedge Trimming
Removing Weeds
Tree Trimming
Landscaping
Professional Gardeners
Affordable Prices
Hedge Trimming Clapham, SW4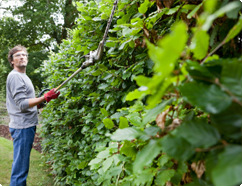 Does hedge trimming sound way too complicated to you? Then allow us to do it for you and provide you with excellent hedge trimming services. We are an experienced company, which has been professionally involved in the gardening business in London. We are situated in Clapham, SW4, where we have many customers and have been dealing for years. With our team of well-trained and skilful gardeners, it is easy to guarantee amazing results and fast completion with every task. Hedge trimming is their specialty and they can cope with the work with ease, showing ideal results. Call us now for more information.
Gardeners in Clapham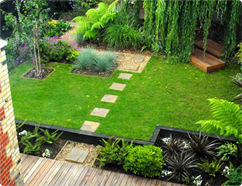 Does your garden seem to need lawn mowing, tree pruning or hedge trimming or all of the mentioned? You are in the correct place because our company offers the best gardening services in London. We know your garden is a special place for you and your home and that is why we have become true specialists in the area, maintaining gardens throughout Clapham, SW4 and the region, and making them absolutely refreshed, pretty and elegant. We have the right tools in order to be able to handle any issue and deal with it in a professional manner. Search for us now.