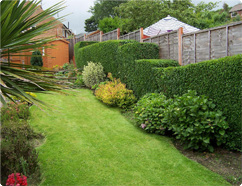 We are company that has specialised in gardening services and in account of that we are only hiring the best professionals gardeners on the territory of London that have years of experience in this area. We are the best choice if you want someone to take care of your garden while you are only enjoying it. If you want to know more about the company, the price lists or the types of services we provide- we are situated in Dalston, N16, or because we consider it easier for you- you can use the contact centres that are at your disposal even during the weekend.
Prices
Hedge & Bush Trimming

£60/h£

45/h

Lawn Mowing & Weeding

£60/h£

45/h

Tree Trimming

£60/h£

45/h

Cutting Large Bush

£60/h£

45/h
Whenever I want my garden to become wonderful, I call this team and they give me the dreamed service every time. – Amy
Lawn Mowing N16, Dalston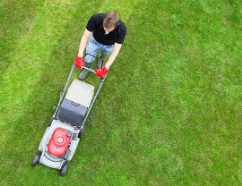 Is your lawn in an urgent need of mowing? Then you are at the right place. Call us and we will send our professionals to take care of your lawn for you. We are one of the most reliable companies on the market. We are situated in Dalston, N16, where we have been serving our customers for a very long time. We have many years of experience, which have given us the chance to become the trustworthy company we are now. While our services always show high quality, our prices remain low all the time, so that they don't affect the budget of our clients.
Top Gardening Services:
Lawn Mowing
Hedge Trimming
Removing Weeds
Tree Trimming
Landscaping
Professional Gardeners
Affordable Prices
Hedge Trimming Dalston, N16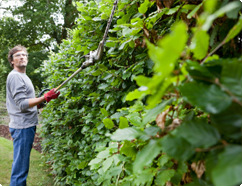 Hedges are primarily installed in a London property to ensure privacy, which is why the are also referred to a privacy hedges. However, like most plants and bushes, they have a tendency to grow, and if left unchecked can become quite unruly. This is when our expert hedge trimming service is called out. Most hedges are box or rectangular shaped, however, some homeowners like to make them into varying shapes and sizes. Our hedge trimming experts have the knowledge and experience to ensure a homeowners hedges are kept looking tidy and presentable. So if you are looking to clean up the curb appeal of your home, pick up the phone today and give us a call.
Gardeners in Dalston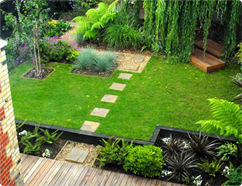 Do you find the state of your garden pityful and do you want to shed a tear or two because you do not have time to actually take proper care for it? Do not despair- if you want your garden to be nice looking, with the front lawn always mowned and the tree prunned then it is time time to contact us and to ensure professional gardening services and your comfort at the same time. You can find us in Dalston, N16, but bare in mind that we are also working on the whole territory of London so do not hesitate to place an oder no matter where in the city you live.