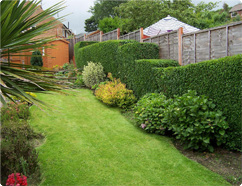 Should you opt to use our London based professional gardening services, your are guaranteed exceptional gardening services, at extremely affordable prices. We have all our own tools and equipment, so homeowners need not worry about supplying them. We also have a vast knowledge on flora and fauna, which means we can maintain the health of your plants, trees, and lawns, thus ensuring you have a lush and green garden to enjoy. We can supply current references on request are a insured. We offer a wide range of services, from simple lawn mowing, to more in-depth gardening services. So if you want the garden of your dreams, then pick up the phone today to speak to one of our customer advisor's.
Prices
Hedge & Bush Trimming

£60/h£

45/h

Lawn Mowing & Weeding

£60/h£

45/h

Tree Trimming

£60/h£

45/h

Cutting Large Bush

£60/h£

45/h
You really fulfilled the promised top-quality gardening and everyone at my home is thrilled and happy. – Antoinette
Lawn Mowing W5, Ealing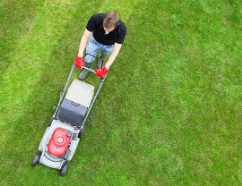 Lawns require regular maintenance and care. However, people often don't have the time to provide their lawns with the needed care. The good news is that there is an even easier option – have your lawn taken care of by real professionals and enjoy your time on your beautiful lawn without spending any time or effort on maintaining it. We are a professional company that is located in Ealing, W5 and is specialised in lawn mowing. We have the best team of experts, who are qualified and can cope with the work more quickly and effectively than you can imagine. Call us any time.
Top Gardening Services:
Lawn Mowing
Hedge Trimming
Removing Weeds
Tree Trimming
Landscaping
Professional Gardeners
Affordable Prices
Hedge Trimming Ealing, W5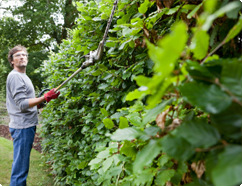 Not only is hedge trimming an extremely time-consuming task, it is quite complicated too. Therefore, it's best to use professional services if you want to have the work done properly. We are a reliable company, which is specialised in gardening and has been serving the area of Ealing, W5 for many years. We have many years of experience offering excellent hedge trimming services and would be happy to provide you with them. Our motivated gardeners can take care of your garden and trim your hedges to give the area a new better look. Call us now to make an appointment or inquire more information.
Gardeners in Ealing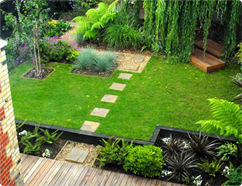 Have you been told by your estate agent that your garden is stopping the sale of your London home, due to neglect. Well don't panic our professional gardening services is here to help. We will ensure your home gets the curb appeal it deserves, thus ensuring your sale. Most homeowners that want to sell their homes, forget about the exterior of their property, and mostly concentrate on the interior. Which in some cases will ensure an eventual sale. However, if you are selling a family home, many potential buyers will be interested what the exterior looks like. So if this sounds all too familiar, then pick up the phone immediately and book an appointment with one of our gardening services advisor's.