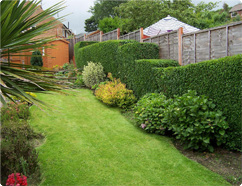 Should you opt to use our London based professional gardening services, your are guaranteed exceptional gardening services, at extremely affordable prices. We have all our own tools and equipment, so homeowners need not worry about supplying them. We also have a vast knowledge on flora and fauna, which means we can maintain the health of your plants, trees, and lawns, thus ensuring you have a lush and green garden to enjoy. We can supply current references on request are a insured. We offer a wide range of services, from simple lawn mowing, to more in-depth gardening services. So if you want the garden of your dreams, then pick up the phone today to speak to one of our customer advisor's.
Prices
Hedge & Bush Trimming

£60/h£

45/h

Lawn Mowing & Weeding

£60/h£

45/h

Tree Trimming

£60/h£

45/h

Cutting Large Bush

£60/h£

45/h
Your team gave us so much convenience and delight with your great gardening that we are more than grateful. – Jimmy
Lawn Mowing EN1, Enfield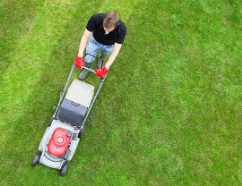 Does your lawn keep on looking unsatisfactory no matter how much effort you put on maintaining it? Proper maintenance is very important for the life of a lawn. Allow us to take professional care of it and thus give you the opportunity to enjoy a lovely lawn without spending effort on it. We are a reliable company situated in Enfield, EN1. For many years we have been doing our best to provide our customers with the highest quality and the most affordable services on the market. Our effort has paid off as now we have hundreds of clients, who recommend our work.
Top Gardening Services:
Lawn Mowing
Hedge Trimming
Removing Weeds
Tree Trimming
Landscaping
Professional Gardeners
Affordable Prices
Hedge Trimming Enfield, EN1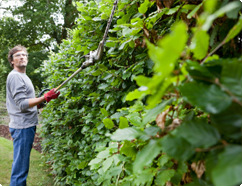 Hedge trimming takes time, patience and an experienced eye. Many London homeowners are opting for hedges instead of wood or iron fencing. This not only enhances the appearance of a property, but greatly contributes towards the environment. Our hedge trimming business only employs highly trained and experienced horticulturists, which means they can detect any issues your bushes or hedges may have, and prevent them from getting worse. We are fully insured, and perform thorough background checks on all our employees before allowing them to step foot on anyone's property. This not only provides us with peace of mind, but our customers too!
Gardeners in Enfield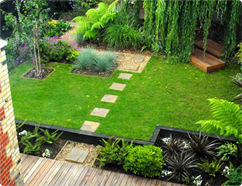 Not really fond of gardening? Relax, we are here for you and we're here to help. For more than a decade our company has offered top-quality professional gardening services. We make sure Londoners are content with how their gardens look. We have the best prices and we pay individual attention to every client. Our service is completely personalised to suit your specific needs.
The more gardening tasks we do for you, the more free time you will have. Isn't that amazing? Get in touch with us to arrange a service somewhere in Enfield, EN1. We will be more than happy to help you. Get a free quote.