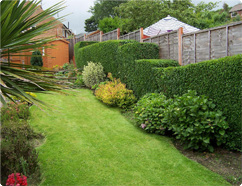 Gardening is lets face it a boring and sometimes back breaking job, which most London property owners, have neither the time or inclination to tackle. Which is why they call upon our expert gardening services. We have worked hard to gain our reputation of only providing quality workmanship at competitive prices. We have all the tools and equipment to ensure your residential or commercial gardens and lawns are kept in good condition. Most business owners know, that appearance is tantamount to their business. After all no potential client will want to work with a business that has a unkept and scruffy exterior. So pick up the phone today and book an appointment for one of our gardening services experts to inspect your gardens.
Prices
Hedge & Bush Trimming

£60/h£

45/h

Lawn Mowing & Weeding

£60/h£

45/h

Tree Trimming

£60/h£

45/h

Cutting Large Bush

£60/h£

45/h
Having experienced gardeners like you on my side is really comforting and useful because you make my garden impeccable. – Stacy
Lawn Mowing NW11, Golders Green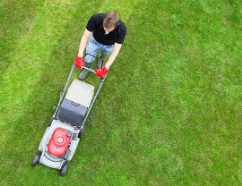 To take good care of your lawn, it is necessary to provide it with the needed care. In our company, we understand the importance of a well-maintained lawn therefore we offer the best lawn mowing services in the whole district of Golders Green, NW11. We are a professional company, which has been working hard for many years to please every customer and provide them with ideally maintained lawns. We have a team of certified experts, who are attentive, skilful and have an eye to details. All of our employees have many years of experience and are amazing at what they do. Call us now.
Top Gardening Services:
Lawn Mowing
Hedge Trimming
Removing Weeds
Tree Trimming
Landscaping
Professional Gardeners
Affordable Prices
Hedge Trimming Golders Green, NW11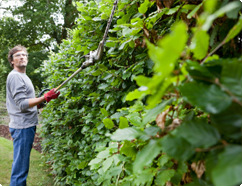 When we perform hedge trimming we only use the best equipment to ensure a quality job is done. All our team are fully qualified in the usage of this equipment, and are also insured. Depending upon what our London client calls for, we can do both formal and informal hedge trimming. Also, most homeowners do not know this, but hedge trimming can only successfully be done in the spring or summer months, and depending on the hedges growth rate, trimming needs to be approximately 3 times a year. So if you are looking for a superior hedge trimming service, pick up the phone now and make an appointment with one of our technicians.
Gardeners in Golders Green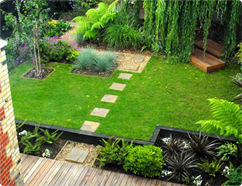 Have you recently had your London garden landscaped, and are now looking for a professional gardening services to maintain it? Then look no further, we are the expert gardening services for you. We have been in this business for several years, and have built up a reputation of providing superior workmanship at affordable prices. We have a wide range of gardening tools, including two in one mulching lawnmowers. We have gained a vast knowledge on most plants, bushes and shrubs, and will also help homeowners to identify any diseased plants, and how to nurse them back to health. So pick up the phone today and speak to one of our experts for an appointment.