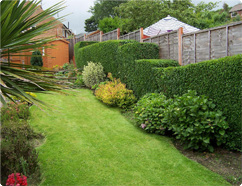 Do you know where you can find the best possible maintenance for your garden? If you don't, let us tell you our team is among the most successful ones in London as far as gardening services are concerned. We can totally prove that if you call and hire our gardeners for the full care of the place. They cover lawn mowing, hedge trimming and tree pruning but they do it paying specific attention to every grass. They are taught to leave everything they touch immaculate and make every client satisfied and turning back to us. Hire us in Harringay, N4 now.
Prices
Hedge & Bush Trimming

£60/h£

45/h

Lawn Mowing & Weeding

£60/h£

45/h

Tree Trimming

£60/h£

45/h

Cutting Large Bush

£60/h£

45/h
This is a really professional gardening team and I was definitely very pleased with the service they provided for us. – Daisy
Lawn Mowing N4, Harringay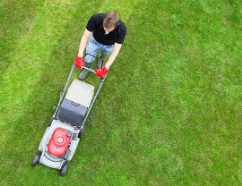 Lawns require regular maintenance and care. However, people often don't have the time to provide their lawns with the needed care. The good news is that there is an even easier option – have your lawn taken care of by real professionals and enjoy your time on your beautiful lawn without spending any time or effort on maintaining it. We are a professional company that is located in Harringay, N4 and is specialised in lawn mowing. We have the best team of experts, who are qualified and can cope with the work more quickly and effectively than you can imagine. Call us any time.
Top Gardening Services:
Lawn Mowing
Hedge Trimming
Removing Weeds
Tree Trimming
Landscaping
Professional Gardeners
Affordable Prices
Hedge Trimming Harringay, N4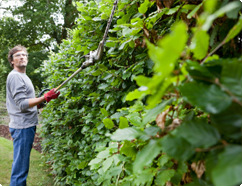 When it comes to hedge trimming, it's us who can do the job right. We are a professional company in Harringay, N4, which has been offering ideal hedge trimming services for many years and pleasing many clients in the area. We have many years of experience, during which we have developed excellent services that can meet the highest requirements and provide your garden with a terrific new look. We work with modern equipment and eco products, which are environmentally-friendly and help our professionals to achieve perfect results. Don't hesitate to contact us now and make an appointment that is convenient for you.
Gardeners in Harringay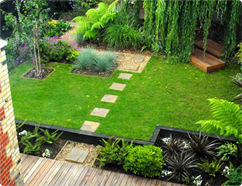 Always dreamed of having a beautifully landscaped garden? Want the same lush and green lawns that your neighbours have. Why dream, when all you have to do is pick up the phone and call our professional gardening services. We have amassed a vast amount of knowledge over the years on soil types, plants, trees and how to care for a lawn. We have lost count on how many of our clients have called us complaining that their lawns are thin and patchy. This is usually down to too much watering or not enough. Although mowing a lawn too close to its roots will also kill it off. As all you will be doing is ripping the grass out by its roots. So if you need help with your gardens and live in the London area, pick up the phone now and make an appointment with one of our gardening services professionals.