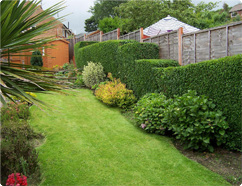 Are you a London resident looking for an expert gardening services to maintain your lawns? Then you have come to the right place. Our gardening services employs professional gardeners to ensure your gardens are kept clean, tidy and weed free. We will also make sure your lawns are kept lush and healthy. We have many years of knowledge on a variety of plants and bushes, and know how to keep them looking healthy. All our equipment is state of the art, and we even have specialized mulching lawn mowers to ensure your soil is kept rich with nutrients and natural fertilizers.
Prices
Hedge & Bush Trimming

£60/h£

45/h

Lawn Mowing & Weeding

£60/h£

45/h

Tree Trimming

£60/h£

45/h

Cutting Large Bush

£60/h£

45/h
I'd book this company's gardening over and over again because my garden looks fabulous and really green and fresh. – Sophie
Lawn Mowing N7, Holloway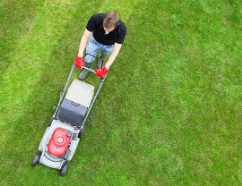 We know how busy you probably are, with all the work in the office, taking care for the house and for the whole family, so you do not have time for anything else. Not even to go to the gym or to go fishing once a week with your friends, instead you spend your weekend in the garden lawn mowing all day long. Stop. We have a solution for you and it is our new service- lawn mowing. All you have to do is come and fill in a form in our offices, that are situated in Holloway, N7, London, and we will do it for you while you are enjoying you free time.
Top Gardening Services:
Lawn Mowing
Hedge Trimming
Removing Weeds
Tree Trimming
Landscaping
Professional Gardeners
Affordable Prices
Hedge Trimming Holloway, N7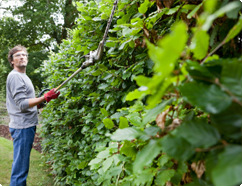 Does your garden need some thorough hedge trimming but you are unable to do it? Allow our professionals to do it for you and provide your garden with an amazing new look. We are an experienced company, which has been operating within the gardening business for many years. We are situated in Holloway, N7 and are the best and more reliable provider of hedge trimming services in the whole area. We have a number of customers, who are always pleased with our work. We also offer low prices that don't affect the budget and we guarantee excellent results that can meet the highest demands.
Gardeners in Holloway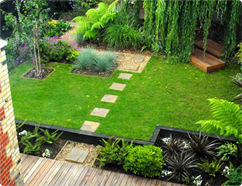 Always dreamed of having a beautifully landscaped garden? Want the same lush and green lawns that your neighbours have. Why dream, when all you have to do is pick up the phone and call our professional gardening services. We have amassed a vast amount of knowledge over the years on soil types, plants, trees and how to care for a lawn. We have lost count on how many of our clients have called us complaining that their lawns are thin and patchy. This is usually down to too much watering or not enough. Although mowing a lawn too close to its roots will also kill it off. As all you will be doing is ripping the grass out by its roots. So if you need help with your gardens and live in the London area, pick up the phone now and make an appointment with one of our gardening services professionals.