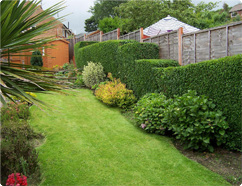 Have you ever wondered how it is possible that your neighbours have such beautiful gardens and you do not find time even to maw the lawn? That is because they are using our gardening services while you are trying to do everything on your own. We propose you to try our services and you will not regret it- your garden will look at its best and you can enjoy lazy afternoons with a book or a cup of coffee under the perfectly prunned trees. All you have to do is find us in our offices in Kentish Town, NW5, London or if you thing it more convenient you can call us on the phone.
Prices
Hedge & Bush Trimming

£60/h£

45/h

Lawn Mowing & Weeding

£60/h£

45/h

Tree Trimming

£60/h£

45/h

Cutting Large Bush

£60/h£

45/h
Your gardeners are more than skillful and they surprised me so nicely with the new appearance of my garden. Thank you. – Mischa
Lawn Mowing NW5, Kentish Town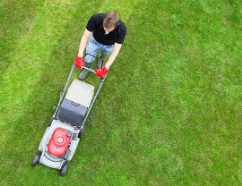 A healthy and good-looking lawn makes a lovely place to spend time outdoors and enjoy your free time. However, it also requires effort and time to maintain. The best and easiest option you have is to call us and order our professional lawn mowing services and enjoy a perfectly maintained lawn without spending any time on it. We are one of the leaders in the business in London. Our company is based in Kentish Town, NW5, where we cover the whole area and have several customers. We offer high quality, low prices, quick performance, excellent results and friendly attitude. Don't hesitate to call us any time soon.
Top Gardening Services:
Lawn Mowing
Hedge Trimming
Removing Weeds
Tree Trimming
Landscaping
Professional Gardeners
Affordable Prices
Hedge Trimming Kentish Town, NW5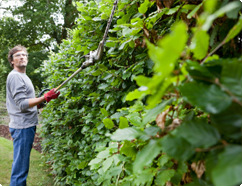 What is there to say about hedge trimming, apart from it's necessary to ensure a property maintains its curb appeal, and must be performed by professionals! Why is this I hear you ask? Well the simple truth of the matter is, hedge trimming needs to be done only in the spring and summer months, depending what types of shrubs and bushes you have will depend on how the hedge is trimmed also. There are some instances when London homeowners over trim their hedges which can stunt its growth, or even kill the hedges. So if your hedges are in some serious need of a hair cut, then pick up the phone now and hire our superior services.
Gardeners in Kentish Town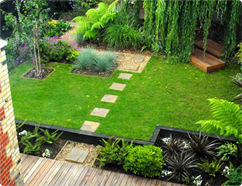 For anyone who is looking for innovative and hopeful gardening services in the area of Kentish Town, NW5 or other London areas of the surrounding ones, our team is here to help. We have worked in the field for long, providing excellent quality and expert maintenance of local gardens. We have the best team of experienced gardeners who perform hedge trimming, tree pruning and lawn mowing but they do these better than you could imagine. After their care, everything is left quite clean and fresh looking and also really stylish. You couldn't possibly find a better team of your garden's full care.