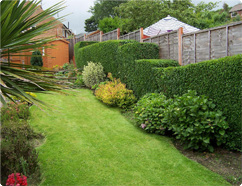 Do you want to provide your garden with the most careful and efficient gardening services you can get in London? Our team is aware that gardens are the "face" of every home so we try and keep them clean, ideally supported and neat. Your garden can show much of your character and the appearance of your house so you should give it the best care possible. If you pick us for that, you will be specifically content and impressed. The garden will shine with beauty and style so if you live in Morden, SW19, please make use of our service now.
Prices
Hedge & Bush Trimming

£60/h£

45/h

Lawn Mowing & Weeding

£60/h£

45/h

Tree Trimming

£60/h£

45/h

Cutting Large Bush

£60/h£

45/h
Thank you very much for the outstanding gardening and the great result you achieved with my hedge. – Lucy
Lawn Mowing SW19, Morden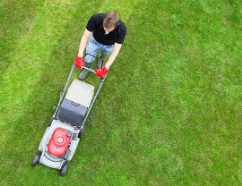 Lawn mowing is important for the proper maintenance of a lawn. For optimal results, contact us and use our professional lawn mowing services. We are an experienced provider of services for your garden and are specialised in lawn mowing. Our company has been operating for several years and offering the most adequate options in the whole area of Morden, SW19. We work with a team of highly qualified professionals, who are excellent at their job and can provide your lawn with a perfect look and health. Our services are the most affordable ones on the market. Call us any time soon and order our lawn mowing services.
Top Gardening Services:
Lawn Mowing
Hedge Trimming
Removing Weeds
Tree Trimming
Landscaping
Professional Gardeners
Affordable Prices
Hedge Trimming Morden, SW19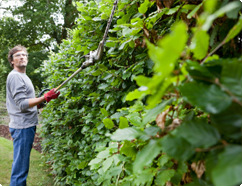 Hedges need to be trimmed at least a few times a year and the best way to do it is to use professional hedge trimming services. Our company has been offering this type of service for many years and has worked hard to satisfy a huge number of clients in the area of Morden, SW19. We are experienced, motivated, attentive and we have an eye to details. We can carry out the task with ease and very quickly, achieving excellent results. Our company works with the best team of well-trained gardeners, who can guarantee ideal performance. Call us now.
Gardeners in Morden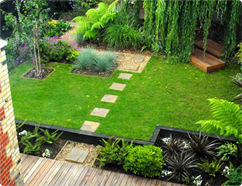 Have you been told by your estate agent that your garden is stopping the sale of your London home, due to neglect. Well don't panic our professional gardening services is here to help. We will ensure your home gets the curb appeal it deserves, thus ensuring your sale. Most homeowners that want to sell their homes, forget about the exterior of their property, and mostly concentrate on the interior. Which in some cases will ensure an eventual sale. However, if you are selling a family home, many potential buyers will be interested what the exterior looks like. So if this sounds all too familiar, then pick up the phone immediately and book an appointment with one of our gardening services advisor's.