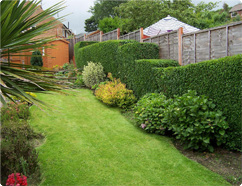 Overgrown grass and scattered leaves on the ground are not a pretty sight. If you want to make your garden more attractive, you need to spend some time maintaining it. If that's not possible, then you should take advantage of our company. We have been providing gardening services in Muswell Hill, N10 for a long time and we know a lot about gardening. Your outdoor area will be in safe and skilled hands if you let our experts take care of it.
Request a free quote via e-mail or over the phone and we will respond to you pretty soon. You can totally count on us for your garden maintenance. Don't miss out on the chance to work with us.
Prices
Hedge & Bush Trimming

£60/h£

45/h

Lawn Mowing & Weeding

£60/h£

45/h

Tree Trimming

£60/h£

45/h

Cutting Large Bush

£60/h£

45/h
Your gardening service is really convenient and useful to my family and me and we'd recommend it to everyone in the area. – Jackie
Lawn Mowing N10, Muswell Hill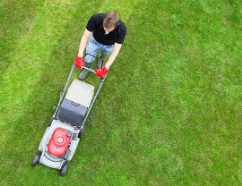 After so much time and efforts your house really looks like the ones in the catalog of IKEA but only the house. Why don't you take care of you lawn as well? You can do it by calling us and ordering professional lawn mowing. It won't cost you a lot but will make your house and garden look amazing and fantastic.
You can also come to see our prices for the other services we provide in our office in Muswell Hill, N10, London. Do not hesitate a lot, it is for you comfort that you are doing it.
Top Gardening Services:
Lawn Mowing
Hedge Trimming
Removing Weeds
Tree Trimming
Landscaping
Professional Gardeners
Affordable Prices
Hedge Trimming Muswell Hill, N10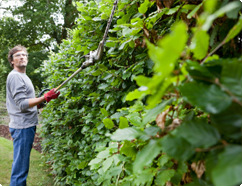 Having your hedges trimmed is a great way to improve the outdoor space of your home. For optimal results and affordable prices, call us and order our professional hedge trimming services. Our company is among the best and most reliable providers of gardening options in London. We are based in Muswell Hill, N10, where we have been serving our clients for long enough to be recognised as one of the most experienced and respected agencies on the market. When it comes to hedge trimming, our experts know it all and cope with every task with ease. Don't hesitate to contact us and use our professional help.
Gardeners in Muswell Hill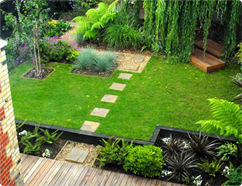 Getting the garden of your dreams is easy if you lean on our company. We have been servicing Muswell Hill, N10 for many years now. We deal with gardening services and we are true experts at this. From trimming trees to fertilising, we cover all aspects of gardening. You can feel confident your outdoor area is treated with care and knowledge.
We are certified and fully insured. We use different methods, techniques and tools to remove the clutter, cut the grass and trim the hedges, so that your garden looks at its best. It's wise to get in touch with us for more information.