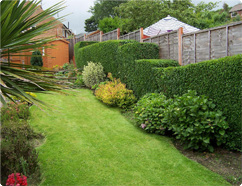 Your garden palpably needs professional intervention and care but you are confused about the choice of the right team? Let us be of use to you and offer you the ultimate gardening services in London, performed in Notting Hill, W11 and its adjacent areas. We are equipped with all professional tools in order to make the garden a nice and pleasant spot which will be like an accessory of your house. The grass will be brilliantly mowed, the hedge – evenly trimmed and the trees – efficiently pruned. Our experts can do anything you like so book them and become happy and really impressed.
Prices
Hedge & Bush Trimming

£60/h£

45/h

Lawn Mowing & Weeding

£60/h£

45/h

Tree Trimming

£60/h£

45/h

Cutting Large Bush

£60/h£

45/h
All flowers, bushes and everything at all in our garden are now completely perfect thanks to your company's support. – Billie
Lawn Mowing W11, Notting Hill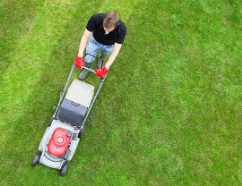 How does it sound to you to have a wonderful lawn that you don't have to take care of? It is possible if you simply call us and order our professional lawn mowing services. We are a reliable agency, which is based in Notting Hill, W11. For a very long time we have been working hard to make sure that all of our clients are pleased with our work. Our devotion and willingness to offer the best services have made us the most trustworthy and appreciated company on the market. Our lawn mowing solutions are offered at competitive prices, which remain low while our services constantly improve.
Top Gardening Services:
Lawn Mowing
Hedge Trimming
Removing Weeds
Tree Trimming
Landscaping
Professional Gardeners
Affordable Prices
Hedge Trimming Notting Hill, W11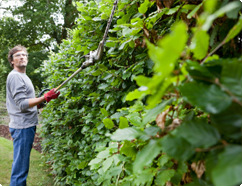 Is gardening not one of your strong sides but you would really love to have your outdoor space improved? Then call us and our experts will transform your unkempt garden into a piece of heaven. Our hedge trimming services will enhance the entire area and will turn it into a beautiful place to relax in your free time. We are a reliable company, which covers the whole area of Notting Hill, W11. For several years we have been doing our best to offer the best hedge trimming services and have thus become one of the most appreciated companies in the business.
Gardeners in Notting Hill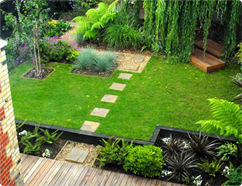 Is your lawn beginning to look baldy, or have brown patches? Then you need the expert help of our professional gardening services. Maintaining a lush and green lawn can be a bit difficult. As London homeowners need to find the happy medium between too much watering or not enough. Also, cutting a lawn too short to save on mowing time is another classic mistake most homeowners make. Lowering the blades on your lawn mower will mean that you rip your grass out by the roots, thus creating bald patches, which unfortunately seldom grow back even, if at all. So pick up the phone today and book an appointment for one of our professional gardening services experts to come out and see you.