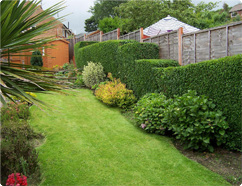 Should you be a London property owner and looking for professional gardening services, never base you decision solely on price, as the saying goes, "you get what you pay for"! Anyone can push a lawnmower around, but having the knowledge and experience to ensure a garden stay health takes skill. The most common problem we get with our gardening services, are lawns which are patchy, brown or thin. So unless you know what to look for, or can perform soil testing, this problem with continue. All our staff are highly trained in spotting the numerous diseases which afflict the flora and fauna in most gardens.
Prices
Hedge & Bush Trimming

£60/h£

45/h

Lawn Mowing & Weeding

£60/h£

45/h

Tree Trimming

£60/h£

45/h

Cutting Large Bush

£60/h£

45/h
You took great care of all plants in my garden and today they still look amazing. I wanted to thank you once more. – Roberta
Lawn Mowing SE15, Peckham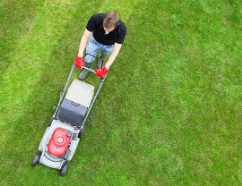 Are you tired of neglecting your lawn simply because you don't have the time for it? It's about time to do something about it. Simply call us and allow our professionals to take care of it. We are an experienced and devoted company, which offers the best lawn mowing services in the whole district of Peckham, SE15. We have been working hard for a very long time to become the reliable company we are today. We have many customers, who recommend our services and use our help any time they need it. We can freshen up your lawn with ease. Call us.
Top Gardening Services:
Lawn Mowing
Hedge Trimming
Removing Weeds
Tree Trimming
Landscaping
Professional Gardeners
Affordable Prices
Hedge Trimming Peckham, SE15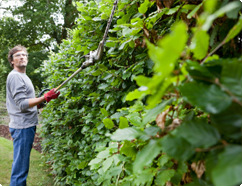 Hedges need to be trimmed at least a few times a year and the best way to do it is to use professional hedge trimming services. Our company has been offering this type of service for many years and has worked hard to satisfy a huge number of clients in the area of Peckham, SE15. We are experienced, motivated, attentive and we have an eye to details. We can carry out the task with ease and very quickly, achieving excellent results. Our company works with the best team of well-trained gardeners, who can guarantee ideal performance. Call us now.
Gardeners in Peckham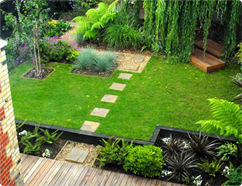 Maintaining a large garden is not an easy task, especially in the city. So if you have one you should think about a team which will take care of it at a high level. Our company has all the ability and experience you need for the flawless appearance and condition of your garden. Our gardening services are trusted by a lot of customers from Peckham, SE15 and from other London places so if you do, too, you won't be sorry. Our operatives will mow the lawn, prune the trees and trim the hedge of your garden and it'll all be perfect.