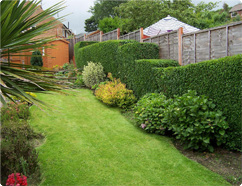 Gardens are a thing to be enjoyed by all the family, however, a patchy or baldy lawn can be a sure sign of neglect. However, it can also be through over or under watering, or London homeowners trying to save time and cutting the grass to much. Over cutting a lawn only serves to rip the grass out by the roots, which creates ugly bald patches. Our gardening services before we step in to renew a patchy lawn, will first take a soil sample. This will tell us all we need to know about the type of soil you have, and what it will need to grow a lush and green lawn.
Prices
Hedge & Bush Trimming

£60/h£

45/h

Lawn Mowing & Weeding

£60/h£

45/h

Tree Trimming

£60/h£

45/h

Cutting Large Bush

£60/h£

45/h
I'd like to express my delight with your gardening service because your team makes our garden so bright and pretty every time. – Josh
Lawn Mowing SE20, Penge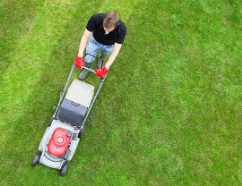 Do you like to spend you weekend morning with your husband, enjoying a nice chat or just his company? Or you prefer watching him push back and forth back and forth the lawn mower the whole morning, because, well, the lawn needs its mowing? You do not have to choose anymore. You can just call us on the telephones given and you will receive information about our price list, our service in general and the exact address in Penge, SE20, London where you can come and pay for your regular lawn mowing
Top Gardening Services:
Lawn Mowing
Hedge Trimming
Removing Weeds
Tree Trimming
Landscaping
Professional Gardeners
Affordable Prices
Hedge Trimming Penge, SE20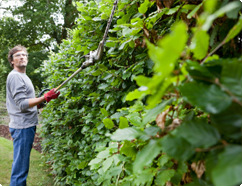 What is there to say about hedge trimming, apart from it's necessary to ensure a property maintains its curb appeal, and must be performed by professionals! Why is this I hear you ask? Well the simple truth of the matter is, hedge trimming needs to be done only in the spring and summer months, depending what types of shrubs and bushes you have will depend on how the hedge is trimmed also. There are some instances when London homeowners over trim their hedges which can stunt its growth, or even kill the hedges. So if your hedges are in some serious need of a hair cut, then pick up the phone now and hire our superior services.
Gardeners in Penge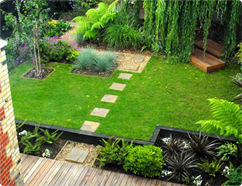 Blooming flowers, green trees and nicely trimmed trees and hedges are the things that are the most important for a really magical garden where you can relax, drink wine in the chilly London evenings and enjoy the birds singing. However, one thing you should is that in order to have this you will have to rely on professional help. You can call our located company and receive the best gardening services on the territory of Penge, SE20 London. For ordering a service or if you want to know our price lists you can contact our phone agents who will mind helping you.