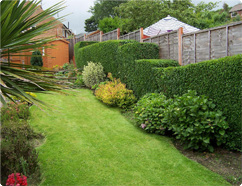 When looking for a professional gardening services in the London area, make sure to obtain current working references from the gardening services in question. Ask them if you can visit some of the gardens they have or are working on. This will give you first hand knowledge of what the gardening services is capable of. Or should you be reading this blog, your search is over. Our gardeners have years of experience under their belts. We also have a wide range of gardening equipment necessary to deal with any sized garden. So pick up the phone today and use the number provided to speak to one of our advisor's.
Prices
Hedge & Bush Trimming

£60/h£

45/h

Lawn Mowing & Weeding

£60/h£

45/h

Tree Trimming

£60/h£

45/h

Cutting Large Bush

£60/h£

45/h
I'd definitely choose your gardening service again because it was the best I've ever received and my garden appears brilliant. – Robert
Lawn Mowing SE18, Plumstead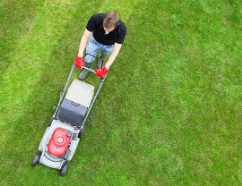 Having a lawn is a responsibility, which people often don't have the time for. A healthy lawn brings a number of benefits, such as better air quality and a lovely area to play outdoor games, for example. Respectively, a poorly maintained lawn is rather a disadvantage for a household than a plus. Call us and order our lawn mowing services and we will take good care of your lawn. We are a professional company, situated in Plumstead, SE18. We have been functioning for many years and providing all of our customers with high-quality work, quick and excellent performance and astonishing results.
Top Gardening Services:
Lawn Mowing
Hedge Trimming
Removing Weeds
Tree Trimming
Landscaping
Professional Gardeners
Affordable Prices
Hedge Trimming Plumstead, SE18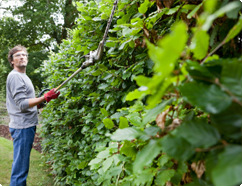 When we perform hedge trimming we only use the best equipment to ensure a quality job is done. All our team are fully qualified in the usage of this equipment, and are also insured. Depending upon what our London client calls for, we can do both formal and informal hedge trimming. Also, most homeowners do not know this, but hedge trimming can only successfully be done in the spring or summer months, and depending on the hedges growth rate, trimming needs to be approximately 3 times a year. So if you are looking for a superior hedge trimming service, pick up the phone now and make an appointment with one of our technicians.
Gardeners in Plumstead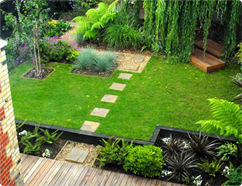 Overgrown grass and scattered leaves on the ground are not a pretty sight. If you want to make your garden more attractive, you need to spend some time maintaining it. If that's not possible, then you should take advantage of our company. We have been providing gardening services in Plumstead, SE18 for a long time and we know a lot about gardening. Your outdoor area will be in safe and skilled hands if you let our experts take care of it.
Request a free quote via e-mail or over the phone and we will respond to you pretty soon. You can totally count on us for your garden maintenance. Don't miss out on the chance to work with us.