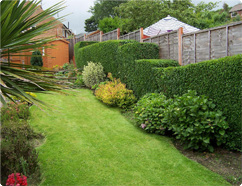 Should you be a London property owner and looking for professional gardening services, never base you decision solely on price, as the saying goes, "you get what you pay for"! Anyone can push a lawnmower around, but having the knowledge and experience to ensure a garden stay health takes skill. The most common problem we get with our gardening services, are lawns which are patchy, brown or thin. So unless you know what to look for, or can perform soil testing, this problem with continue. All our staff are highly trained in spotting the numerous diseases which afflict the flora and fauna in most gardens.
Prices
Hedge & Bush Trimming

£60/h£

45/h

Lawn Mowing & Weeding

£60/h£

45/h

Tree Trimming

£60/h£

45/h

Cutting Large Bush

£60/h£

45/h
If anyone is in need of professional gardening, these are your people because they made me more than pleased with my garden. – Holly
Lawn Mowing TW9, Richmond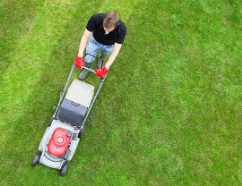 Everybody wants to educate his children, to make them more responsible and hardworking. That is why children are given household tasks like the lawn mowing. We know that it may be good for the child but it is not really good for the lawn or for the looks of your garden in general. So you would better teach your children responsibility by other means and leave the lawn mowing to the professional gardeners. You can find them on the telephones provided below, or on the address- Richmond, TW9, London.
Top Gardening Services:
Lawn Mowing
Hedge Trimming
Removing Weeds
Tree Trimming
Landscaping
Professional Gardeners
Affordable Prices
Hedge Trimming Richmond, TW9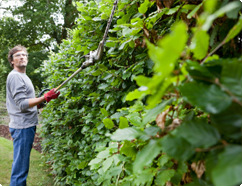 How about having your garden improve significantly by professionals? Then call us and order our great hedge trimming services. We are one of the leaders in the gardening business in London. Our company is located in Richmond, TW9, where it has been serving hundreds of clients and pleasing their needs. We have a team of experienced and super motivated gardeners, who are specialised in hedge trimming and can show brilliant results with ease. For your convenience, we operate seven days a week, including weekends and holidays. You can find us any time and we'll make an appointment that suits your schedule.
Gardeners in Richmond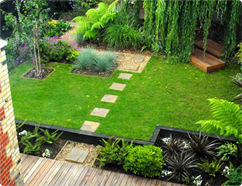 We are company that has specialised in gardening services and in account of that we are only hiring the best professionals gardeners on the territory of London that have years of experience in this area. We are the best choice if you want someone to take care of your garden while you are only enjoying it. If you want to know more about the company, the price lists or the types of services we provide- we are situated in Richmond, TW9, or because we consider it easier for you- you can use the contact centres that are at your disposal even during the weekend.