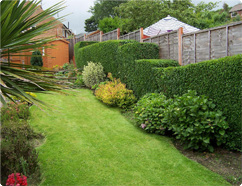 Gardening is lets face it a boring and sometimes back breaking job, which most London property owners, have neither the time or inclination to tackle. Which is why they call upon our expert gardening services. We have worked hard to gain our reputation of only providing quality workmanship at competitive prices. We have all the tools and equipment to ensure your residential or commercial gardens and lawns are kept in good condition. Most business owners know, that appearance is tantamount to their business. After all no potential client will want to work with a business that has a unkept and scruffy exterior. So pick up the phone today and book an appointment for one of our gardening services experts to inspect your gardens.
Prices
Hedge & Bush Trimming

£60/h£

45/h

Lawn Mowing & Weeding

£60/h£

45/h

Tree Trimming

£60/h£

45/h

Cutting Large Bush

£60/h£

45/h
If you need impeccable gardening, turn to this team and you will only win because I was incredibly surprised and content. – Camilla
Lawn Mowing E2, Shoreditch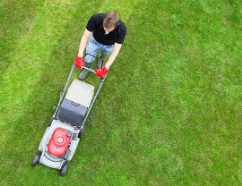 Did you use to spend a lot of time outside your house, having a relaxing time on the lawn? But has your busy life given you no chance to take care of your lawn and maintain it properly? It's time to freshen it up and put it back to life again by ordering our professional lawn mowing services. We are one of the most respected companies in London and are located in Shoreditch, E2. With our many years of experience and high-quality work, we have managed to win the trust of thousands of people, who keep on using our professional help.
Top Gardening Services:
Lawn Mowing
Hedge Trimming
Removing Weeds
Tree Trimming
Landscaping
Professional Gardeners
Affordable Prices
Hedge Trimming Shoreditch, E2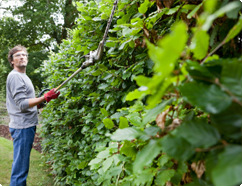 Hedge trimming may seem an easy job, but this is far from the truth, modern hedge trimmers can be quite lethal in the wrong hands, and 5 % of all household accidents are caused by appliances used by amateurs. So leave it to us professionals, we have the knowledge through years of experience on how to safely and efficiently handle hedge trimming devices, plus we can straighten out pesky overgrown hedges in no time. Many London residents are now becoming more environmentally concious, which means they would rather have bushes and hedges instead of standard fencing. This is not only more eco friendly, it also adds great curb appeal to a property.
Gardeners in Shoreditch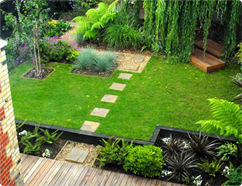 Living in London has its advantages and disadvantages. We know how peaceful the rural life is and how stressful is the city, but one of the big advantages of living in the capital is that you are able to order even gardening services. Our company is situated near you at the heart of the city but we are providing the best lawn mowing and hedge trimming services on the territory of Shoreditch, E2 and of London in general. All you have to do is pick up the phone and dial our number.