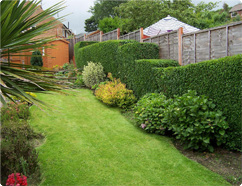 Have your garden been neglected for the past few years, maybe the trees have not been prunned since you bought the house and you mown the lawn just for keeping it somewhat normal in comparison to your neighbours' gardens? In account of that we have been present on the market of gardening services we know that there is rarely enough time left to people to take care for their gardens and that is why we propose you to leave this chore to our professional employees. Should you consider that your garden actually need professional care you can find us in St John's Wood, NW8, or everywhere else in London.
Prices
Hedge & Bush Trimming

£60/h£

45/h

Lawn Mowing & Weeding

£60/h£

45/h

Tree Trimming

£60/h£

45/h

Cutting Large Bush

£60/h£

45/h
My family and I are quite thankful for the way you treated our garden. You made it look flawlessly maintained. – Mandy
Lawn Mowing NW8, St John's Wood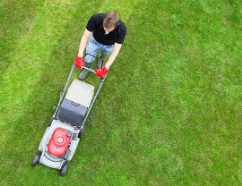 How does it sound to you to have a wonderful lawn that you don't have to take care of? It is possible if you simply call us and order our professional lawn mowing services. We are a reliable agency, which is based in St John's Wood, NW8. For a very long time we have been working hard to make sure that all of our clients are pleased with our work. Our devotion and willingness to offer the best services have made us the most trustworthy and appreciated company on the market. Our lawn mowing solutions are offered at competitive prices, which remain low while our services constantly improve.
Top Gardening Services:
Lawn Mowing
Hedge Trimming
Removing Weeds
Tree Trimming
Landscaping
Professional Gardeners
Affordable Prices
Hedge Trimming St John's Wood, NW8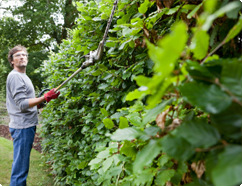 Our hedge trimming business only offers quality service at prices you can afford. All because we are based in the London area does not mean we charge exorbitant prices, this only ensures we do not get repeated business. We have years of knowledge and skill, and have all the tools and appliances to make sure we do a proper job. We also offer a regular hedge trimming schedule, most hedges whether they be formal or informal need cutting back at least 3 times a year, more so depending on their growth rate. So if your hedges are solely lacking a trim, then pick up the phone now and speak to one of our advisor's.
Gardeners in St John's Wood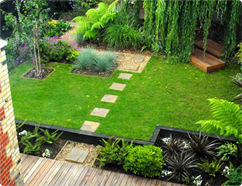 Have you been told by your estate agent that your garden is stopping the sale of your London home, due to neglect. Well don't panic our professional gardening services is here to help. We will ensure your home gets the curb appeal it deserves, thus ensuring your sale. Most homeowners that want to sell their homes, forget about the exterior of their property, and mostly concentrate on the interior. Which in some cases will ensure an eventual sale. However, if you are selling a family home, many potential buyers will be interested what the exterior looks like. So if this sounds all too familiar, then pick up the phone immediately and book an appointment with one of our gardening services advisor's.