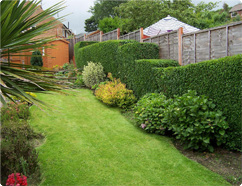 Does your garden seem to need lawn mowing, tree pruning or hedge trimming or all of the mentioned? You are in the correct place because our company offers the best gardening services in London. We know your garden is a special place for you and your home and that is why we have become true specialists in the area, maintaining gardens throughout Stoke Newington, N16 and the region, and making them absolutely refreshed, pretty and elegant. We have the right tools in order to be able to handle any issue and deal with it in a professional manner. Search for us now.
Prices
Hedge & Bush Trimming

£60/h£

45/h

Lawn Mowing & Weeding

£60/h£

45/h

Tree Trimming

£60/h£

45/h

Cutting Large Bush

£60/h£

45/h
The care you took of our garden was really excellent and my whole family is very thankful to your team for everything. – Billy
Lawn Mowing N16, Stoke Newington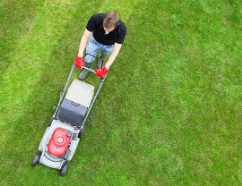 You have the perfect big garden where your children could play, run free and enjoy the summer afternoons. Only if you could maintain it properly, of course. If you do not have time to make your garden suitable for a good playground then leave it to the professionals. Only one call and we will come and at least do the lawn mowing which is so important. If you want, however, to see the whole range of services we offer- why don't you come to our offices in Stoke Newington, N16, London? Do not waste time; your children could have already started playing outside.
Top Gardening Services:
Lawn Mowing
Hedge Trimming
Removing Weeds
Tree Trimming
Landscaping
Professional Gardeners
Affordable Prices
Hedge Trimming Stoke Newington, N16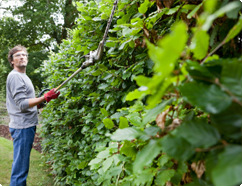 Are you interested in having your hedges trimmed, so that your whole garden gets a more tidy and attractive look? Then we are the company you need. We are a professional provider of hedge trimming services and cover the whole district of Stoke Newington, N16. All of our customers in the area are in love with our work and recommend our services to everyone. Our devotion has paid off as we are now recognised as one of the most reliable agencies on the market. We work with modern-day equipment which makes it easier for our experts to complete their duties effectively.
Gardeners in Stoke Newington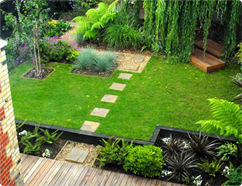 If you want to know what it is like to have a great looking, tidy and presentable garden that passers-by stop to marvel at, you should consider using the professionals from our Stoke Newington, N16-based company. We offer gardening services at very good prices. We work from Monday to Friday, but we are also available during weekends. You can reach us 24/7 if you have any questions or if you want to make an appointment. It's very easy to book a service and we promise that we will come quickly. Leave gardening to our experts and use the time to tackle tasks from your agenda. Get a free quote now.