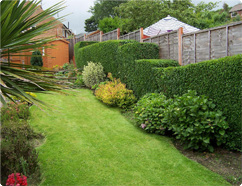 Are you a London resident looking for an expert gardening services to maintain your lawns? Then you have come to the right place. Our gardening services employs professional gardeners to ensure your gardens are kept clean, tidy and weed free. We will also make sure your lawns are kept lush and healthy. We have many years of knowledge on a variety of plants and bushes, and know how to keep them looking healthy. All our equipment is state of the art, and we even have specialized mulching lawn mowers to ensure your soil is kept rich with nutrients and natural fertilizers.
Prices
Hedge & Bush Trimming

£60/h£

45/h

Lawn Mowing & Weeding

£60/h£

45/h

Tree Trimming

£60/h£

45/h

Cutting Large Bush

£60/h£

45/h
Your gardening team is especially trusty and skillful because they made our garden look amazing in no time. – Veronica
Lawn Mowing W4, Turnham Green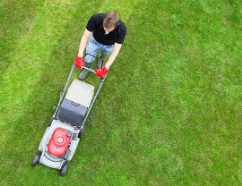 Lawn mowing is important for the proper maintenance of a lawn. For optimal results, contact us and use our professional lawn mowing services. We are an experienced provider of services for your garden and are specialised in lawn mowing. Our company has been operating for several years and offering the most adequate options in the whole area of Turnham Green, W4. We work with a team of highly qualified professionals, who are excellent at their job and can provide your lawn with a perfect look and health. Our services are the most affordable ones on the market. Call us any time soon and order our lawn mowing services.
Top Gardening Services:
Lawn Mowing
Hedge Trimming
Removing Weeds
Tree Trimming
Landscaping
Professional Gardeners
Affordable Prices
Hedge Trimming Turnham Green, W4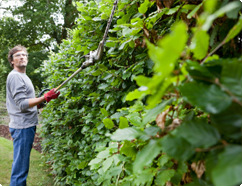 Have you just purchased a London property that houses several hedges that are out of control? Do you need help to cut back your plants and bushes? Then look no further, we are the hedge trimming service for you. Our hedge trimming service has been helping the people of London maintain their gardens for many years now. We have built up a reputation of only offering superior hedge trimming at affordable prices. No job is too big or too small for our team of experts, and we are also fully insured. We can offer current references on request, and have a wide selection of tools suitable for any type of job.
Gardeners in Turnham Green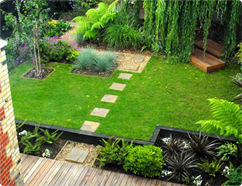 Have you just purchased a London property where the garden resembles a jungle? Then you need the help of our expert gardening services. We have yet to meet a garden which beats our team of experienced professionals. We have every tool and piece of equipment known to man to safely and rapidly restore a garden back to its original beauty. No job is too big or too small for our gardening services to take on. We even have 2 in 1 mulching lawnmowers, which are not only eco friendly, but will fertilize your lawn to boot. So call us now, to enjoy the garden of your dreams.