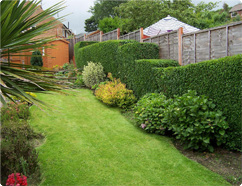 Do you live in a house? Then you probably have a garden? Let us take care of it. We are London-based professional gardeners with lots of experience in gardening services. We cover Walworth, SE17 and some other areas, maintaining people's outdoor areas during spring, summer and autumn. We are absolutely dependable, very organised, competent and hard-working. We use modern techniques and high-end gardening tools and supplies, which guarantee 100% excellent results.
We are aware it's hard to maintain your garden when there are so many other priorities on your agenda. You can always rely on us to handle the gardening tasks for you. Make sure you contact us.
Prices
Hedge & Bush Trimming

£60/h£

45/h

Lawn Mowing & Weeding

£60/h£

45/h

Tree Trimming

£60/h£

45/h

Cutting Large Bush

£60/h£

45/h
I can't tell you how happy the new look of my garden made me. Your team is really reliable and capable and I'd book you again. – Sam
Lawn Mowing SE17, Walworth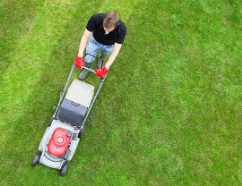 We know that you are enthusiastic to do everything in the house or even in the garden on your own but there are things that need to be left to the professionals and one of the these things is the lawn mowing. It is more time consuming and more difficult them most people think.
So leave the lawn mowing to our agency's professional gardeners who will take the best care for it in exchange for a very reasonable price. We are just round the corner, in Walworth, SE17, London and you can come and see us every working day.
Top Gardening Services:
Lawn Mowing
Hedge Trimming
Removing Weeds
Tree Trimming
Landscaping
Professional Gardeners
Affordable Prices
Hedge Trimming Walworth, SE17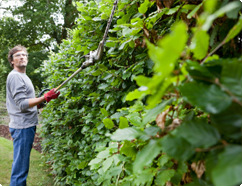 Have you just purchased a London property that houses several hedges that are out of control? Do you need help to cut back your plants and bushes? Then look no further, we are the hedge trimming service for you. Our hedge trimming service has been helping the people of London maintain their gardens for many years now. We have built up a reputation of only offering superior hedge trimming at affordable prices. No job is too big or too small for our team of experts, and we are also fully insured. We can offer current references on request, and have a wide selection of tools suitable for any type of job.
Gardeners in Walworth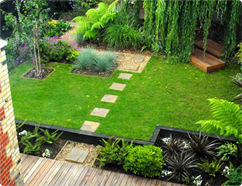 Have you successfully tried to bake a birthday cake or to repair your car? We guess that probably the answer is not because everything should be actually left to the professionals. And in the sphere of gardening services, we are the professionals. We propose you the highest quality hedge trimming, lawn mowing and tree pruning on the territory of London and more particularly in Walworth, SE17 If you want, you can reach through the contact centres kindly provided by the company.