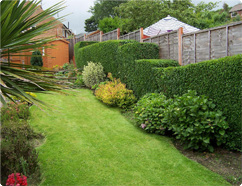 Are you a London resident looking for an expert gardening services to maintain your lawns? Then you have come to the right place. Our gardening services employs professional gardeners to ensure your gardens are kept clean, tidy and weed free. We will also make sure your lawns are kept lush and healthy. We have many years of knowledge on a variety of plants and bushes, and know how to keep them looking healthy. All our equipment is state of the art, and we even have specialized mulching lawn mowers to ensure your soil is kept rich with nutrients and natural fertilizers.
Prices
Hedge & Bush Trimming

£60/h£

45/h

Lawn Mowing & Weeding

£60/h£

45/h

Tree Trimming

£60/h£

45/h

Cutting Large Bush

£60/h£

45/h
Your gardeners are so skillful and experienced and they turn our garden into a real oasis every time. Thank you. – Mia
Lawn Mowing SW18, Wandsworth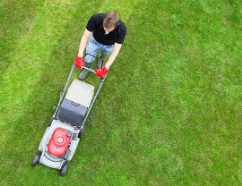 We know that you are enthusiastic to do everything in the house or even in the garden on your own but there are things that need to be left to the professionals and one of the these things is the lawn mowing. It is more time consuming and more difficult them most people think.
So leave the lawn mowing to our agency's professional gardeners who will take the best care for it in exchange for a very reasonable price. We are just round the corner, in Wandsworth, SW18, London and you can come and see us every working day.
Top Gardening Services:
Lawn Mowing
Hedge Trimming
Removing Weeds
Tree Trimming
Landscaping
Professional Gardeners
Affordable Prices
Hedge Trimming Wandsworth, SW18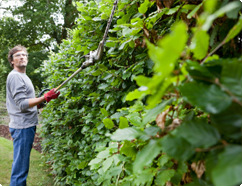 Does your garden need some improvement and you need an expert to trim your hedges? Then you are at the right place here. We are a professional company, which is focused on hedge trimming and offers the best solutions for your garden. We are located in Wandsworth, SW18 and have a team of certified professionals, who can easily cope with their duties and carry out excellent work. Our prices are low and affordable while our services show high quality and professionalism. Don't hesitate to call us for more information or to order our hedge trimming services. We work every day, including on weekends and bank holidays.
Gardeners in Wandsworth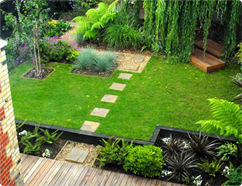 Whether you are looking to totally transform your garden or just to keep the lawn well-groomed and free from weeds and moss, there is one simple and cost-effective solution that always works – it's our company. Hiring our qualified and skilled gardeners who work in and around Wandsworth, SW18 will make sure your garden is pretty and tidy on any occasion. We can tackle small and big lawns, flower plants, trees and hedges, you name it. We will be there on time and we will complete all the tasks as quickly as possible, you won't even know we are there. If you have any questions, here is our phone number. Give us a call.