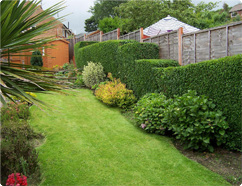 Even though London houses some of the most beautiful gardens in the world, most homeowners neglect theirs. This is mostly due to their busy lifestyles or family commitments. Which is why they contact our professional gardening services. We have years of experience when dealing with gardens and lawns. And can coax any garden back to life. We know what fertilizers to use, and when to use them. We even have tree experts that will bring most diseased trees back to life. We have all the tools and equipment to ensure your gardens is brought back to being lush, green and a beauty to behold. So pick up the phone today and speak to one of our gardening services experts for an appointment.
Prices
Hedge & Bush Trimming

£60/h£

45/h

Lawn Mowing & Weeding

£60/h£

45/h

Tree Trimming

£60/h£

45/h

Cutting Large Bush

£60/h£

45/h
I recommend your gardening activities to everyone because you made my garden perfectly maintained, green and beautiful. – Cecil
Lawn Mowing W13, West Ealing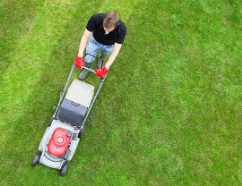 A healthy and good-looking lawn makes a lovely place to spend time outdoors and enjoy your free time. However, it also requires effort and time to maintain. The best and easiest option you have is to call us and order our professional lawn mowing services and enjoy a perfectly maintained lawn without spending any time on it. We are one of the leaders in the business in London. Our company is based in West Ealing, W13, where we cover the whole area and have several customers. We offer high quality, low prices, quick performance, excellent results and friendly attitude. Don't hesitate to call us any time soon.
Top Gardening Services:
Lawn Mowing
Hedge Trimming
Removing Weeds
Tree Trimming
Landscaping
Professional Gardeners
Affordable Prices
Hedge Trimming West Ealing, W13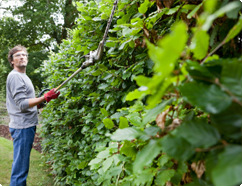 Performing quality hedge trimming requires knowledge, skill, experience and patience. Anyone can hack away at their hedges with a pair of shears. However, this can in some cases severely damage the plants, or prove to be fatal to them. Which is why you should really leave it up to us professionals. Most of our team have extensive agricultural experience, and the tools to ensure a good job is done. Before we take on a hedge trimming job, we first need to inspect them, this lets us know what we are dealing with, and what type of tools we need to bring.
Gardeners in West Ealing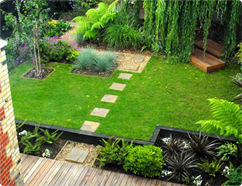 Should you be a London property owner and looking for professional gardening services, never base you decision solely on price, as the saying goes, "you get what you pay for"! Anyone can push a lawnmower around, but having the knowledge and experience to ensure a garden stay health takes skill. The most common problem we get with our gardening services, are lawns which are patchy, brown or thin. So unless you know what to look for, or can perform soil testing, this problem with continue. All our staff are highly trained in spotting the numerous diseases which afflict the flora and fauna in most gardens.